Taj Jackson
Michael Jackson's nephew, Taj Jackson, is raising funds to release an explosive documentary series which will expose 'media and showbiz corruption.'
SASKATOON, Saskatchewan, January 24, 2019 (Newswire.com) - Michael Jackson's nephew, Taj Jackson, is raising funds to release an explosive documentary series which will expose 'media and showbiz corruption.'
Taj Jackson – son of Tito Jackson and member of pop group 3T – says his project will reveal how his uncle was 'betrayed, entrapped, and extorted' throughout his life. He also says it will explode myths about the famous King of Pop, particularly around his unique relationships with children.
Taj has launched his project in response to a screening at the Sundance Film Festival this week. The screened film, titled Leaving Neverland, follows what Taj says are unsubstantiated posthumous abuse allegations against his uncle.
Taj says: "After having their abuse allegations dismissed by the court, the two men who are subjects in this film have turned to HBO, the UK's Channel 4 and the Sundance Film Festival to tell their stories. I'm extremely disappointed in Sundance. Enough is enough. Michael Jackson died an innocent, vindicated man. It's time to take a stand, and I'm fighting hard for the truth."
A heavy police presence is expected for the TV show's premiere at Sundance this week, as Jackson fans have announced plans to protest the screening.
An online campaign has already seen the festival event's sponsors hit with thousands of complaints, prompting Sundance to write to them and urge them not to pull out. A similar online petition has received signatures from more than 50,000 supporters.
Taj Jackson - himself a survivor of child sexual abuse, has credited his uncle Michael with aiding his recovery.
10 years after his uncle's tragic death at the age of 50, Taj Jackson has launched a public fundraising campaign to help produce his unnamed Michael Jackson documentary series. He said he wanted the series to be funded by the public so it would be free from editorial interference. Supporters have already donated $20,000 towards the project in a matter of days.
Leaving Neverland has been made by British TV director Dan Reed at Amos Pictures. Mike Smallcombe – a UK newspaper journalist and author of Jackson biography 'Making Michael' – says of the accusations in Leaving Neverland: "There is zero evidence... Everything under the sun can be said by the media about dead individuals like Jackson and there is nothing anyone can do about it."
Another British journalist, Charles Thomson, who won the Ray Fitzwalter Award for Investigative Journalism after exposing a historic pedophile ring cover-up, voiced similar concerns.
He said: "Simply using the fact that somebody is dead as an excuse to publish unsubstantiated allegations about them is lazy, unethical and despicable.
"An ethical journalist will not publish or air allegations about a deceased person unless they can be proved to the same standard which would be required if the subject was alive and able to sue.
"In my opinion, the sole reason a British production company and broadcaster have been able to make and air this show is because Michael Jackson is dead. And that's simply not good enough."
Taj Jackson has also publicly supported a notable precursor to his doc series – Michael Jackson and Wade Robson: The Real Story. Launched Jan. 17, 2019, The Real Story has already received tens of thousands of YouTube views and numerous accolades via social media. The Real Story's creators made the video in response to Leaving Neverland and to "encourage people to rethink the bogus allegations and dig deeper."
Taj says that as Michael Jackson's nephew, he can definitely bring a 'unique perspective' in his documentary series.
He said: "I was there at Neverland every day for the 2005 trial. I lived there. Not many people know what that was like and how much my uncle suffered during it."
When asked about the fans who will be protesting at the Leaving Neverland screenings this week in Park City, Utah, he said: "It's our time to have a say."
Further info: Diana Tegenkamp [email protected] 306-244-4578
https://www.huffingtonpost.com/charles-thomson/one-of-the-most- shameful_b_610258.html
https://www.cornwalllive.com/news/cornwall-news/michael-jackson-leaving-neverland-documentary-2438824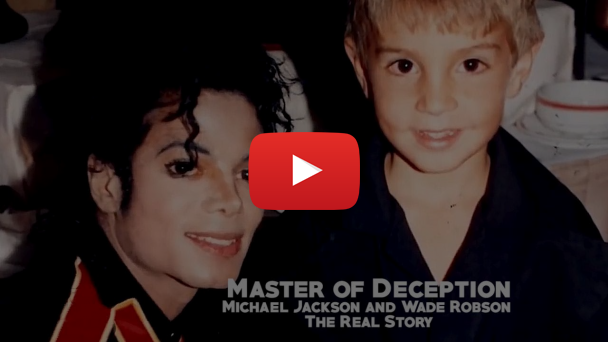 Original Source:
Michael Jackson's Nephew Announces 'Explosive' Documentary Series Exposing 'Media and Showbiz Corruption' Against His Uncle, as Police Prepare for Fan Protests Over Sundance Screening of TV Show 'Leaving Neverland'