LAS VEGAS, September 4, 2023 (Newswire.com) - Who is Nika Nikoubin? A Bloody Las Vegas Hotel Story is not just another True Crime story but a powerful testament to resilience and authenticity, set to captivate readers worldwide. In a compelling narrative, this book takes readers on an intimate journey through Nika's life, from her childhood in Iran to her pursuit of dreams in the United States and the night that unfolded in a Las Vegas hotel room.
Following Nika Nikoubin's final court hearing in Las Vegas, certain media outlets and online comments presented a distorted narrative, failing to capture the full spectrum of Nika's life experiences and the hurdles her mental health struggles posed. "The incident in Las Vegas, which has been subject to misconceptions, was solely rooted in mental health struggles and bears no connection to any political motives or affiliations," states Nika. "My autobiography is an opportunity to provide an authentic perspective beyond sensationalized narratives."
Publication Date: August 31, 2023
ISBN (Paperback): 979-8-218-26706-3
ISBN (Ebook): 979-8-218-26707-0
Book Genre: Autobiography
Publisher: Nika Nikoubin LLC
Nika Nikoubin, a 2023 Persian talent, is emerging as an advocate for mental health awareness and societal transformation. Her autobiography delves into her journey, shedding light on the complexities and challenges she has faced while battling bipolar disorder and schizophrenia. "My main goal is to spark conversations about mental health," Nika says, echoing the central theme of her book. Her mission extends to dismantling the cultural taboos surrounding trauma and mental health, particularly among Persian women who have suffered assault—Nika's determination to create a more compassionate society. A portion of the proceeds of the book will be allocated to National Alliance on Mental Illness.
Contact Information:
Nika Nikoubin
[email protected]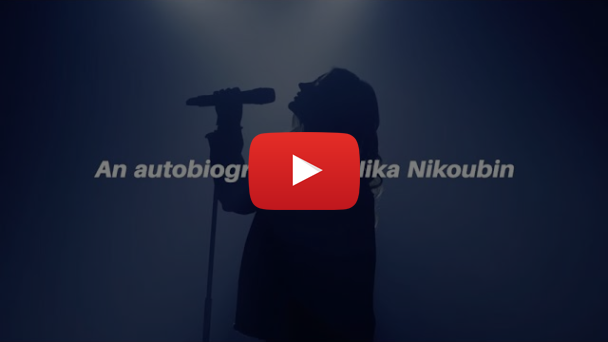 Original Source:
Persian Singer and Mental Health Advocate Nika Nikoubin Published Her Autobiography, 'Who is Nika Nikoubin? A Bloody Las Vegas Hotel Story'