Jasmin Cadavid takes a turn from music to film and the internet approves
FORT LAUDERDALE, Fla. - August 15, 2022 - (
Newswire.com
)
 "When celebrities Susan Kirkman and husband Jonathan Woods are persuaded by their manager and longtime friend to move to a remote location, paradise takes a very sinister turn."
Hit music and now film producer "CP Hollywood" and trending multitalented director Mark A Samuels, have shocked the world with their new movie trailer "Remote Location". The movie is not your classic bait and switch for paradise. Susan (played by Jasmin Cadavid, musician/influencer) and Johnathon (played by Thomas Rusley) find themselves being persuaded into what seems to be paradise. Upon arriving at their "Remote Location", they are greeted by stars that the world thought were dead or missing for years. 
The movie progresses into a sinister and mind-bending suspense, keeping those watching it, feeling like they are far from being in the driver's seat. Ronnie Hilman (played by CP Hollywood) sends that shady chill down spines as he plays the villain.
When asked about the role of Susan, Jasmin said, "I loved working on this movie. I got to play a smart, strong and empowering role. The role really allowed me to showcase my acting! The cast, crew and the energy that is a part of this trailer is amazing."
Thomas Rusley said, "Playing Johnathon in the Movie gave me the opportunity to display a different side of me. People know me as Rell from the movie, Murder Gardens. I love that, but I want people to know I'm a great, versatile actor who appreciates every opportunity I get 100%."
Lexi Delarosa (who plays Tania, the friend and manager of the couple in the movie) says, "It was fun. I feel like my part develops slowly and makes people question whether or not I am playing a sincere character with concern for my friends or if I am a manipulative businesswoman that is just a good actress, being played by an actress," as she laughed.
According to CP Hollywood, "What is making the internet go even crazier: Influencers are sharing the trailer, thousands of people have submitted to the contest, 460+ news outlets have picked up the trailer, streamed over 100,000 times collectively and has been posted on WorldStar. It is also gaining attention on IMDB and has over 4,000 content engagements".
In theaters 2023, the movie was independently produced and is in the end stages of production. 
Credits 
Starring: Jasmin Cadavid, Thomas Rusley, Andrew Liebenhaut aka CP Hollywood and Lexi Delarosa 
Voiceovers - Fever Faye
Directed By: Mark A Samuels via MBS Media Group 
Written By: CP Hollywood aka Andrew Liebenhaut
Executive Produced By: @cphollywood954 CP Hollywood Productions via Purple Star Studios 
Screenplay By: Mark A Samuels
Edited By: Mark A Samuels
Movie Release 2023
For all inquiries related to the movie, contact [email protected]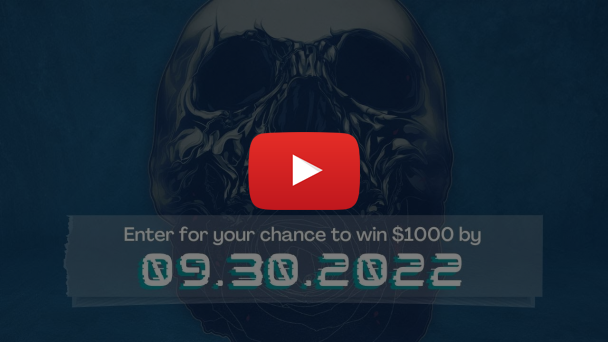 Related Files
508BDB44-8896-4339-82DF-6F04335C4B74.jpeg
D251FA14-9839-44AC-B46F-9F828D863F35.png
Press Release Service by
Newswire.com
Original Source:
Purple Star Studios' Remote Location Movie Trailer Has the Internet Snowballing Into a Frenzy